Joe Rocket Canada sponsor of the 13th Annual Induction Banquet
JOE ROCKET CANADA SPONSORSHIP OF THE THIRTEENTH ANNUAL
CANADIAN MOTORCYCLE HALL OF FAME INDUCTION BANQUET AND REUNION
The Canadian Motorcycle Hall of Fame is proud to announce Joe Rocket as a Sponsor for the 13th Annual Induction Banquet and Reunion which takes place November 17th, 2018 at the Delta Hotels Burnaby Conference Centre in Burnaby, British Columbia.
"Joe Rocket Canada is honoured to again be part of the Canadian Motorcycle Hall of Fame Induction banquet," said Bruce Parker, President of JRC which celebrated their 25th Anniversary in 2017.  "We also want to congratulate all the 2018 inductees.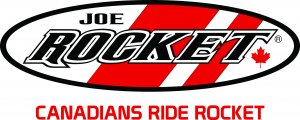 "The Board of the Hall of Fame is extremely pleased to welcome back Joe Rocket Canada to this event," said Paul Germain, Chair of the Canadian Motorcycle Hall of Fame. "We appreciate their support for our effort to preserve and promote the long history of motorcycling in Canada."
Tickets for our 13th anniversary event are available from the web site – canmoto.ca.
Bar and Hedy Hodgson established the Canadian International Motorcycle Heritage Museum Foundation in 1999 and when Dave Lloyd came to them with the idea of a Motorcycle Hall of Fame, they gifted the Foundation to the people. In 2006, the Canadian Motorcycle Hall of Fame was created to preserve and promote Canadian motorcycle history for the benefit of the motorcycling community and public and since then, over 130 distinguished motorcyclists and organizations have been inducted into the Hall of Fame. The Canadian Motorcycle Hall of Fame is a not-for-profit association with charitable status governed by an independent board of volunteer directors from across Canada.