Kurt Biegger to be inducted into the 2017 Hall of Fame
The Board of Directors of the Canadian Motorcycle Hall of Fame is pleased to announce another Member of the Class of 2017.   Kurt Biegger will be honoured at the 12th annual Induction Banquet and Reunion which takes place November 4th, 2017 at the Sheraton Toronto Airport Hotel.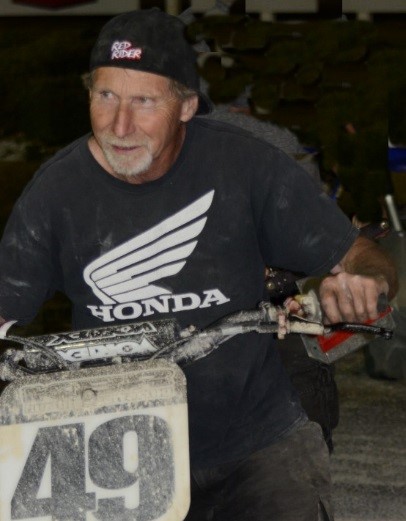 Kurt Biegger Racing has been a pinnacle team in the Flat Track racing scene for over 40 years. The mastermind behind these blazing fast bikes now lives vicariously through his riders young and old.
Kurt was a championship rider back in the 90's in both dirt track and ice racing. His riding career has taken a back seat for now but he is no slouch and has the trophies to prove it. An impressive nine National Championships and thirteen Ontario titles to his credit. Between 1994 and 2001, he was exceptional, winning the national 250 Intermediate/ Expert championship six times in eight seasons.
While Kurt may not be racing anymore, he certainly knows his way around the track. Now in his fifth decade of racing in Canada, Biegger is the busiest man out there who never seems to have enough time in the day. Between building motors, building bikes, crewing for some of the best riders in Canada and holding down a regular Monday to Friday job, it's a wonder he ever has a chance to eat or sleep.  Most nights will see him working long hours in his home-based shop and race weekends don't get much easier. Biegger can constantly be found at the track tinkering with his KBR (Kurt Biegger Racing) machines as he searches for that perfect balance between motorcycle rider and track.
The Chair of the Canadian Motorcycle Hall of Fame Board and all the Directors, are pleased and honoured to welcome Kurt Biegger to the Class of 2017.