Sadie Grimm to be inducted into the 2017 Hall of Fame
The Board of Directors of the Canadian Motorcycle Hall of Fame is pleased to announce the Historical Members to be inducted into the Hall of Fame for 2017. Sadie Grimm will be honoured at the 12th annual Induction Banquet and Reunion which takes place November 4th, 2017 at the Sheraton Toronto Airport Hotel.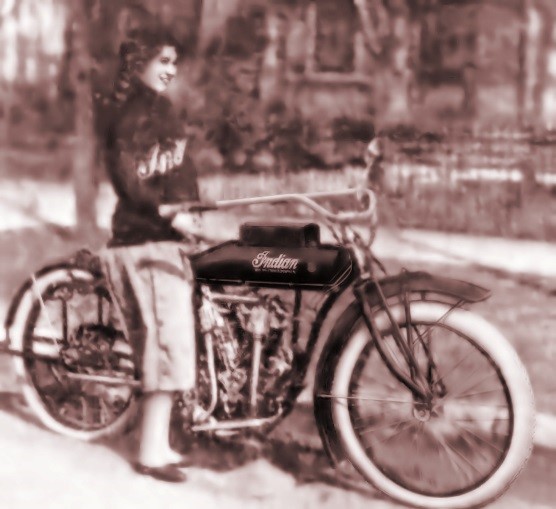 Grimm's 1914 winning of the Manitoba Motorcycle Club's Gold Medal is the first documented case of a motorcycling prize being awarded to a woman in a major competition open to men.
Although a popular destination by train, there were few roads accessible for the nearly 100 kilometer ride from  Winnipeg to Winnipeg Beach. Travel was through eight inch deep gravel stones, bog and pot holes. After alternately riding paths and mudholes, Miss Grimm decided to try the railroad track. She found this very bumpy but much preferable to the continual mudholes interspersed with stumps and roots. After four hours of solid plugging, Miss Grimm registered at the Empress Hotel and was told she was the first one to make it this season. 
What made this achievement remarkable is that nineteen year old Sadie, succeeded where many male riders before her, had failed.
Sadie's success made her a spokesperson for the participation of women in motorcycling promoting the activity as beneficial to both their health and independence. Her promotion of motorcycling for women preceded the right to vote and places her in an unique position in the history of motorcycling in Canada.