Steve Beattie to be inducted into the 2017 Hall of Fame
The Board of Directors of the Canadian Motorcycle Hall of Fame is pleased to announce the eighth Member of the Class of 2017.   Steve Beattie will be honoured at the 12th annual Induction Banquet and Reunion which takes place November 4th, 2017 at the Sheraton Toronto Airport Hotel.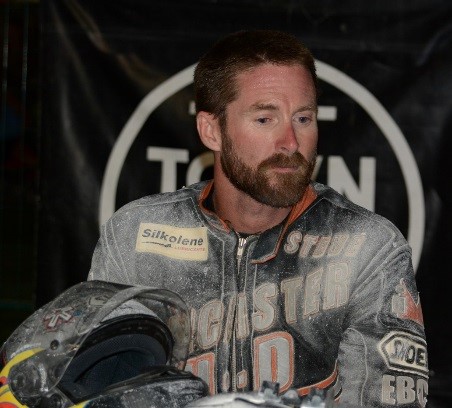 Steve Beattie's 26 Suspension offers the best in knowledge and experience. He is well known for building and tuning flat track race suspensions and MX to DTX conversions. However, Steve also builds race tuned engines and works on MX suspension setups at his shop in the Petrolia area.
Steve is probably best known though, as a champion competitor with an illustrious career in Canadian flat-track racing as well as racing south of the border.
Beattie was first introduced to flat track racing by fellow Hall of Famer, John Parker, who was the guy that got him out to the dirt track.  He started racing at the age of 11 in Medina NY on a TT style flat track aboard a Honda CR 85. His Canadian career started in 1986 when he turned 13 and progressed through the ranks quickly turning Expert in 1988.  Steve's US pro career started in 1989 and he currently has been racing motorcycles for 34 years.
Steve has won the White Trophy twice and is Canadian National Champion seven times and CMA Canadian National Champion four times. He has also been Canadian National Ice Racing Champion and won the Ambassador Award, along with Miguel Duhamel, for exceptional recognition at the International level.
"Everyone talks about winning the Championship, but I'm not too focused on that. I try to take it a race at a time, a bike at a time, a session at a time. We will see what happens at the end. "
The Chair of the Canadian Motorcycle Hall of Fame Board and all the Directors, are pleased and honoured to welcome Steve Beattie to the Class of 2017.